Kendall-Dinielli Consulting - Construction Consultants
Our construction consultants resolve complex issues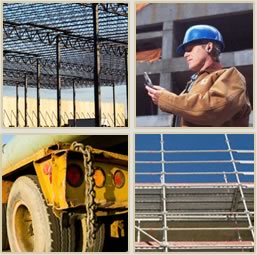 Kendall-Dinielli Consulting is a construction consulting firm with a long history of experience in working with Government contractors and those in the private sector. We have a proven track record for quality over a wide range of services. Our staff is dependable and always ready for any challenge.
Call us today at:
321-775-3292
Our construction consultants assist Government and non-government contractors with termination for convenience proposals; construction claim preparation for productivity losses, acceleration, unabsorbed overhead, Eichleay formula; DCAA audits; residential and storm/catastrophe insurance claims; CPM scheduling, delay analysis; MILCON project staffing needs. We resolve complex issues.
You can count on Kendall-Dinielli for your Construction Consulting needs
We provide professional and cost effective services in the construction industry, bringing our construction consulting experience and commitment to excellence to everything that we do.
Our goal as construction consultants is to help solve the contractor's problems and then to educate the contractor so they are able to handle similar problems in-house if they reoccur. We also strive to provide ongoing assistance for any further problems that may arise as a result of the many complex scenarios that contractors face on a daily basis. We consider it our privilege to make sure that your projects are completed on time and with ease.
Every member of our team is committed to providing construction consulting services at the highest standards in the industry. We have a passion for construction and we take our commitment to you and your business as seriously as if it were our own. When you call Kendall-Dinielli Construction  Consulting, you can rest assured that we will be there to support you every step of the way.
We pride ourselves on being responsive to your needs, staying objective in order to provide only the best solutions, and maintaining the highest level of confidentiality in the industry. Our team cares and that is evident in everything that we do.
We are the construction consultants who care.
As construction consultants, it is our job to provide the expertise and support you need, from scheduling to forensic support.
Federal, State & Local Contracts
Claims

-

Terminations


- Acceleration

- Cardinal Change

- Inefficiency

- Delays

- Changes, Cumulative Impact

Recovery/Entitlement
Contract Management
Milcon Site Assistance

- Projects/CQC Manager
- Safety Manager
- CQC Plans
- Safety Plans
- Punchlist Service

Disasters

- Insurance Adjusting
- Debris Removal Management